On May 20th we will be taking reservations for outside dining and will continue to provide to-go and curbside pickup. We are making adjustments per the state guidelines and have taken the Connecticut Restaurant Promise to ensure a safe dinning experience during these difficult times. Events will remain postponed and we'll update you soon with rescheduled dates. We will evaluate the situation on a daily basis and make adjustments as needed.
Be sure to follow us on Social Media or check out our Upcoming Events page to stay informed on all the fun and excitement happening at Sunset Grille!
Welcome
Sunset at Crestbrook
For a truly memorable dining experience, cuisine, and atmosphere, we invite you to come visit Sunset Grille at Crestbrook. We offer a variety of Italian inspired courses, an assortment of delicious sauces, mouth-watering desserts, and gluten free options. Our specialty drinks and creative, yet familiar dishes are great too.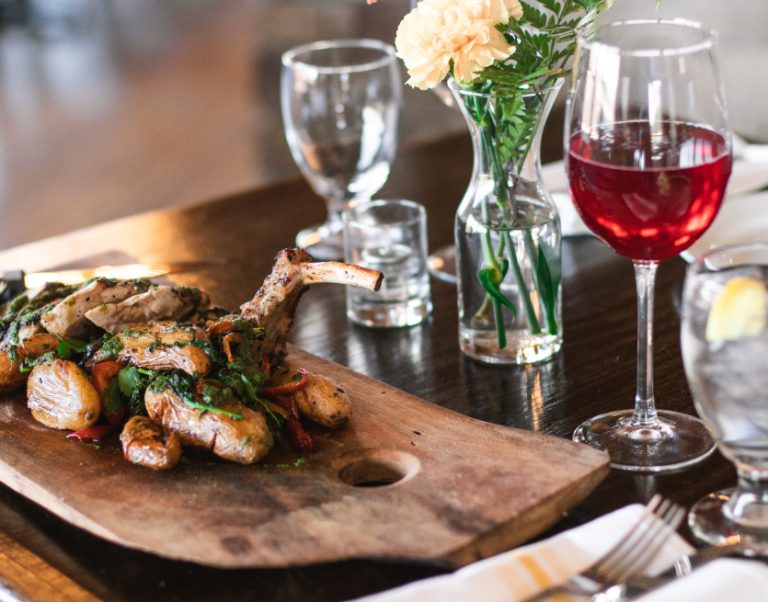 Sunset Grille Menus
We will now be offering Takeout & Live Event Menu Options
Takeout Menu Hours


Lunch: 11:30AM – 4PM | Dinner: 4PM – 8PM
Specialty To Go Cocktails are also available!
We create delicious experiences
Reservations
Deck Seating
Starting May 20th we will be taking reservations for deck seating between 4PM – 8PM. All tables have been moved 10 feet apart from each other to ensure a safe and enjoyable dining experience. Walk-ins are also welcome as there will be additional seating on the lawn. We're excited to have you back at Sunset Grille and look forward to seeing you soon!
Private Dinners & Large Parties
Our Space
Step into a warm and inviting atmosphere with sunburst chandeliers to reflect the incredible sunsets overlooking Merriam Pond at Crestbrook Park. With an upper level surrounded by panoramic views, lower private banquet room, and outdoor seating, choose between the main dining area, sit by our outdoor fire pit or grab a seat at the deck and enjoy the weather. It's the perfect place for private dinners, business meetings and special occasions.
"Decided to host our work holiday party at Sunset Grille and it was a perfect night for us! The banquet room was nicely decorated, food was delicious, and the staff was wonderful! Would definitely book again!"
Kim Guerrette
"Always a welcoming and delicious experience. No matter who takes care of us, it's always service with a smile and accommodating to special requests. My wife and I love coming to Sunset."
Bryan Cole
"Consistently happy with every plate I order and beyond happy with all the wait and bar staff! The atmosphere in the summer on the deck is my favorite, but always cozy inside in the winter. Always a favorite spot for me and my friends."
Erica Fasano Wheelahan
"We used Sunset Grille for our engagement party, rehearsal dinner, and even our wedding! We set up a large tent, dance floor & had a big BBQ. They were so accommodating and our guests raved about the food and the location."
Bri Loyot
"Love this place, very cozy inside with great staff! The food and drinks are amazing , had the bass and sea scallops, cooked to perfection along with the best Manhattan I've had!"
Emily Fenn
Magical

Banquets & Events
Sunset Grille has an 85 seat main dining room, wrap around deck with outdoor seating and fire pit, along with a 55 seat private dining room on the lower level. Our setting is perfect for showers, birthdays, graduations, holiday gatherings and just about any event. We also offer live entertainment on the weekends throughout the entire summer.